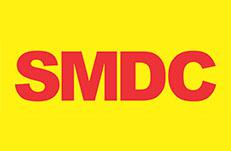 SMDC
SMDC is a notable real estate developer in the country. It is a subsidiary of SM Prime Holdings, Inc. and continues to provide comfortable homes. SMDC is especially known for its convenient condominium units at reasonable prices.
This premium developer has planted many prestigious residential communities providing the best quality lifestyle. Projects of SMDC are strategically located within big cities such as Quezon City, Makati, Manila, Pasay, Pasig, Taguig, Parañaque, Tagaytay, Laguna, Bulacan, and even in Davao City.
History
The enormous success of SM started way back in 1958 when it was founded by Henry Sy. It all began as a ShoeMart (SM) company, a small shoe store in Carriedo, Manila.
For the years of success, ShoeMart grew bigger and became a department store. Henry Sy never ceased to level-up, aiming to provide a bigger opportunity to every Filipinos. Dedicated to pursuing its Vision, Henry Sy tripled his effort and made it possible to claim another achievement - opened his SM Megamall, and SM Prime Holdings was incorporated.
Since then, SM continuously grew and slowly sprouted around the country. Aside from malls, SM Prime Holdings engaged in real estate development. Another dream is to provide a residential community to every citizen, bringing a life of convenience and comfort.
SM Development Corporation made it possible to bring out the best community to live in. As mentioned, SMDC was then known to be the largest property developer in Southeast Asia.
In real estate development, SMDC will continue to launch more projects not only in the heart of Metro Manila, but will also expand and develop in Visayas and Mindanao.
Engaging in real estate development for years, SM Development Corporation has built more than twenty properties all over the country and will continue to launch more projects due to its demand.
Best Condominiums By SMDC
To further know about the SMDC condo, we have listed them below.
SMDC Green Residences
Green Residences is one of the popular condos built by SMDC. It's the best place for college students or professionals working in educational institutions due to its accessibility to schools.

Address
Along Taft Avenue adjacent to Bro. Andrew Gonzales Hall of DLSU is where you can find the Green Residences. Transportation will not be a problem anymore since the LRT stations are just blocks away from the condominium. Also, public transportation is available along Taft Avenue.

Nearby Places
Within the vicinity, you can reach a lot of places that were just meters or just a kilometer away from the Green Residence. Here are some places which you can easily get access to:
Robinsons Place Manila
World Health Organization
Paco Park
Roxas Boulevard
Manila Zoological and Botanical Garden
US Embassy Manila
National Library of the Philippines
De La Salle University of Manila
Museo Pambata
Rizal Memorial Sports Complex
Supermarket SMDC Savemore
Market SMDC Savemore

Features
Bringing in the modern lifestyles, Green Residence Taft is built with great features and amenities that will give the best experience to its residents.
It has a swimming pool, a sky lounge, function rooms where residents can use every special gathering, a game room, study area, and a fitness center to keep physical fitness.

Amenities
To provide a quality service to residents, the condo has its best facilities and services such as a commercial area and 24-hour security for the resident's safety. Add to that are the fire detection and alarm system, stand-by generator set, fire exits, centralized cistern tank, and sewage treatment plant. Also, you will get access to street parking, internet connection.
SMDC Green 2 Residences
In the Southern part of Metro Manila, SMDC developed another fascinating project bringing an exclusive residential complex in the center of the first-class city in Cavite.
Featuring the commanding skyline views, this three-tower high-rise residential condominium has 19 stories in total.
Green 2 has unparalleled access to all the places in Dasmariñas, Cavite. Also, the residence brings you to a modern Asia living where you will experience warmth and beauty.
With that, Green 2 will have a great market of needing housing especially for a student or a faculty staff. Plus, because of its ideal location, you will have quick access to public transportation.

Address
Green 2 resides in a rapid-growth area and it's another outstanding concept of a vertical village. It is located between three universities in the city.

Nearby Places
Buying your basic needs won't be a problem anymore! Choose from numerous shopping centers and malls nearby. Aside from that, Green 2 is a condo closed-in to several educational institutions, health centers, restaurants, churches, and parks are.

Features
Experience the luxurious lifestyle in Green 2 with its stunning amenities and features.
You can enjoy, hang out or relax throughout the weekend without going out somewhere. For example, instead of going out, you can get access to Green 2's fitness gym.
Or, you can have a great "me-time" in the swimming pool and on a covered porch. There's also a function room you can get access to celebrate special gatherings or any special occasions.
Plus, it is conducive to a smooth student lifestyle with study areas and lawns. There is also a commercial strip within walking distance.

Amenities
Parents will probably love to send their kids in a dorm-style housing with great 24-hour security and CCTV cameras. For the safety of all residents, the condo has built-in a fire sprinkler system, automatic fire detection, and an alarm system.
For better service, Wi-Fi is provided as well as a hotel-like reception area accommodating homeowners and/or visitors, and a separate garbage room. There is a dedicated emergency load for residential units in case of a power outage.
SMDC Shell Residences
Shell Residences is a resort-residential condominium that stands in the heart of Entertainment City and Mall of Asia Complex. It's a 2.2-hectare resort providing resort-inspired amenities making every life of its residents' memorable within its community.
Staying in this magnificent condo, you will witness the majestic sunsets that you can enjoy every single day. Add to that, you will experience fun in shopping, dining, and world-class entertainment.
Here are the landmarks you can find within the Shell Residences' vicinity:
SM By The Bay
SMX Convention Center
SMDC Grand Showroom
One Esplanade

Address
Lies in the heart of Pasay City, you can find the Shell Residences' location that stands in the drive corner of EDSA Extension.

Nearby Places
Within the residences' vicinity lies plenty of establishments and buildings including the Mall of Asia which is just a 13-minute walk distance from the residence. Life in Shell Residences is indeed very convenient.

Features
Feel the breeze of the residence's swimming pool. There's a pool for kids and a pool for adults. Also, you can get access to other amenities such as the lobby and lounge, function rooms for special gatherings, and/or events.
You can do exercise by jogging every morning or do the sessions in the condo's fitness gym. Also, there's a separate haven for kids, the children's play area.

Amenities
To make all residents feel safe and protected, Shell Residences provide facilities such as strict 24-hour security and personnel, also a CCTV system in selected areas.
For inquiries and further assistance to residents and non-residents, the front desk is always available. To give comfort for PWDS, the residences provided facilities for them.
SMDC Shore Residences
Ever dreamed of living in a place near the ocean? Have the chance to watch waves every day and to feel the cold breeze of the wind touching your skin.
Shore Residences is a perfect place for you as it lies near the best sunset spot, The Manila Bay. Staying in this kind of community will give you a summer experience every day. Plus, you will surely have a great lifestyle with its beach-like amenities
Shore Residence has grown and expanded within the Mall of Asia Complex in Pasay City - Shore 1, Shore 2, and Shore 3.
This astonishing residence is composed of four buildings with 19 stories. Surrounded by other establishments and buildings, Shore is one of the places you should look at if you plan to buy one.

Address
Shore 1 Residences lies in Seaside Blvd. cor. Sunrise Dr., SM Mall of Asia Complex, Pasay City.

Nearby Places
The condo is located in the heart of the entertainment world. Within the condo's vicinity lies different fast-food chains, restaurants, commercial areas, casinos and hotels, malls, and amusement parks.
To name a few within the area of SM Mall of Asia were Harbour Square, S&R, Solaire Casino, and the City of Dreams.
Concerning transportation, it is not a problem because every corner has convenient accessibility. It is even accessible going to the airport.

Features
To give more vibe to your daily lifestyle, Shore Residences provided features and amenities that residents can enjoy.
Swimming pools: Adult and Kids
Lobby
Amenities lounge
Function room
Children's play area
Jogging path
Basketball court

Amenities
To provide extra convenience to its residents, the condo has facilities, utilities, and services to offer. This includes 27 elevators located in different towers, fire exits, an automatic fire detection, and an alarm system.
You don't have to worry about power outages. Shore Residences provided a standby generator set for common areas and selected residential outlets.
For the safety of the tenants, 24-hour security personnel along with CCTV systems on selected areas are provided as well, the mailroom, garbage disposal area every floor, an intercom system, Property Management Service, and a Front desk.
You can also get access to a commercial area which is located on the ground floor.
SMDC Shore 2 Residences
After Shore Residences, it expanded and built its second phase - Shore 2 Residences. It's a three (3) tower eighteen-story high development building that lies within the SM Mall of Asia Complex. It suits young professionals, bachelors, and couples who are just starting their small families.

Address
Shore 2 Residences is located in a desirable address where places are within reach. It specifically lies along Diosdado Macapagal Blvd. in Pasay City.

Nearby Places
Shore 2 is located within the SM Mall of Asia Complex and that means it is surrounded by many establishments and buildings.
It's a location that made it very accessible even going to the airport (NAIA). There will be no worries about transportation. There are already transportation services around the corner.
Add to that, staying in Shore 2 means you can view the yearly event life at the "Pyrolympics". You get the front seat right at your window.

Features
Once you become a resident of Shore 2, you can access its amenities and spend your leisure time.
If you get bored, why not wander around the lush garden and feel the nature's relaxing ambiance.
You can have your family day in the swimming pool, play with your kids in the playground, or celebrate an occasion in a function room.

Amenities
For the safety of all its residents, Shore 2 provided 24-hour security, sufficient fire exits, and automatic fire detection and alarm system.
In the case of block-outs, there's a standby generator set for common areas and selected residential outlets.
Also, there's a centralized cistern tank provided, a sewage treatment plant, and a total of 32 passenger elevators.
SMDC Shore 3 Residences
Another SMDC's development is the Shore 3 Residences. Among the Shore projects, Shore 3 is built with a modern resort design architecture. It's inspired by a wharf-front lifestyle and is showcased nautical style amenities.
Some thought that living in an urban place might be quite stressful. But staying in Shore 3 Residence, located within a prime location, will surely give you the best lifestyle experience - a lifestyle of comfort, fun, and convenience.
The Shore 3 residences are composed of two phases with two towers and a total of 1,421 parking lots for both phase one and two. It's a place suitable for professionals, and for families.

Address
The location of Shore residences was surely well-planned. And it lies within the community where almost everything is within your reach. Located at Lot 3-C Seaside Boulevard, it stood nearby schools, health centers, and many more.

Nearby Places
For families, it is an advantage to stay in Shore 3.
It sits near to the best education institutions in the city - De la Salle University, St. Scholastica's College, Manila Tytana Colleges, and College of St. Benilde.
For your health needs, St Luke's Urgent Care, San Juan de Dios Hospital, and Ospital ng Maynila are near the condominium.
For transportation, MRT EDSA, LRT Baclaran, Taft or Gil Puyat stations are only a few blocks away from the condo. Also, Makati Business Center and BGC are only a few kilometers away to travel.

Features
Experience the modern resort-living lifestyle with Shore 3's amenities. Enjoy the adult and kiddie pools, outdoor lounge, function room, children's play area, and a jogging path.

Amenities
A 24-hour security, CCTV system on selected areas are provided in the residence. This is to protect and make the residents feel safe living in Shore 3. Aside from that, Front Desk and Property Management Services are also provided.
SMDC Grace Residences
Melt away your stress at Grace Residences. One of the prominent projects in SMDC is Grace Residences which rises in the middle of the next business district in the country - Taguig City.
Live in perfect comfort while revitalizing body and mind. Grace Residence is a one-stop-shop commercial establishment that gives you quick access to your basic needs. PLUS, you will surely enjoy the resort-like amenities in 365 days!

Address
SMDC smartly planned to set Grace Residences in the city of Taguig. It is primarily located at Levi B. Mariano Avenue in Taguig City - a perfect place that will provide a premium living to its residents.

Nearby Places
Taguig City is known to be the home of big corporate offices and business hubs in the country. To name a few, corporate buildings such as Bonifacio Technology Center are within the area.
It is also near the progressing area of Bonifacio Global City where you can find trendy restaurants, bars, clubs, and retail outlets. For your basic needs, Market! Market! And SM Aura is the mall located nearby Grace Residence.
If you're looking for medical centers or hospitals, St. Luke's Medical Center is open 24/7 to give high-class health services to patients.
Leaders International Christian School of Manila, British School Manila, International School Manila are some educational institutions you can find within the city of Taguig.
Add to that are the several churches such as St. Michael's Church, Every Nation Ministries, and many more.
Neighborhood cities are just a minute-drive trip away from Taguig such as Ortigas CBD, Makati CBD, and even NAIA in Pasay City.

Features
You can't resist the beauty that Grace Residence brings into the city of Taguig. It's a four-tower condominium built with features that will surely make every resident's lifestyle complete. Four towers were named as Lily Tower, Tulip Tower, Violet Tower, and Orchid Tower.
Grace Residence offers high-class amenities that will surely make your stay-at-home exciting! Amenities were divided into groups to fill your lifestyle and needs:
Play and Active Zone - Playground and courts for action areas
Play and Entertain Zone - swim in the magnificent pool of Grace Residence
Play and Regenerate Zone - feel the calmness of the landscape garden, embracing the nature's ambiance within the residences' community after a long-day work
Orchid Tower - a top-notch commercial area on the ground floor. Also, it's where you can have an access to shuttle services for the residents' convenience

Amenities
Parking lots, high-speed elevators, lobby, and reception area are all provided to fully serve the residents as well as the visitors. For the safety and protection of the residents, Glam Residences will be fully equipped with CCTV cameras available 24-hours.
SMDC Sail Residences
Inspired by the international seaside resorts, Sail Residences is developed to give you a special urban haven. It's a four-tower, 16 story development that offers not only a place to make you home but also offers commercial spaces.
Sail Residences will give you convenience in your daily lifestyle as it lies in a very accessible place. You can take a break from hustle and bustle, and find balance and harmony as you live in a luxurious and modern community.

Address
Sail Residences is conveniently located within the Mall of Asia Complex - located at Bluewave, Diosdado Macapagal Blvd in Pasay City.

Nearby Places
Located in Mall of Asia Complex means you are staying close to everything you need such as shopping malls, entertainment, government establishments, learning institutions, hospitals, and churches.
It's about living a lifestyle that is convenient for everybody. Here are some places that stand near your neighborhood:
SM Mall of Asia, S&R Membership Shopping, W Mall, and Double Dragon Plaza
Okada Manila, City of Dreams, and Solaire
Manila Tytana Colleges, Singapore School Manila, Nord Anglia International School Manila, and Center for Culinary Arts Manila
San Juan de Dios Hospital, National Shrine of Our Mother of Perpetual Help (Baclaran Church), Archdiocesan Shrine of Jesus, Victory, Korean Immanuel Church of Asia Inc., and Church of St. Paul
Add to that, you can get easy access to NAIA which is just a few kilometers away from Sail Residences.

Features
Enjoy life to the fullest by relaxing in the pool area, swim after a long day, or take a stroll along the Pacific Park.
The ocean-themed furnishings and amenities of the condo brings a luxurious cruise atmosphere closer to your home