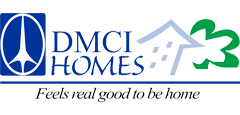 DMCI
DMCI Homes is founded by David Mendoza Consunji, is a real estate firm that is part of the DMCI holdings located at 1728 Chino Roces Avenue Extension, Makati City.
This real-estate developer was incorporated on March 8, 1995, as a holding company. It consolidates all construction business, construction component companies, and other related interests of the Consunji Family. And on December 18, 1995, it was listed on the Philippine Stock Exchange.
DMCI Homes' started with a total of 75 employees and overtime. It grew to 600 employees which prompted the company to transfer to a bigger office at the DMCI Homes Corporate Center in Brgy. Bangkal Makati City. Then in 2012, DMCI Homes' employees were 1,400.
DMCI Homes' notable projects are Hampstead Gardens Condominiums, Mayfield Park Residences in Rizal, they also ventured into leisure residences by building Alta Vista De Boracay.
History
DMCI Homes' Values Through the Years
DMCI's mission is to invest in and construction-related businesses that will realize their vision to be the country's leading engineering and management conglomerate in the Philippines.
Aside from the name of the founder, another DMCI meaning are the following vision of the company:
D- deliver exceptional shareholder value
M- motivate and provide employees with opportunities and just rewards to achieve their full potential
C- cultivate progress in remote areas, unserved markets, and growth industries
I- integrate sustainable development with superior business results through principled contracting and innovative engineering
The company upholds the value of integrity, fairness, customer-focus, teamwork, accountability, innovation, and sustainability.
Tivoli Garden Residences: A promise of accessibility and convenience
Tivoli Garden Residences is one of DMCI's developments that exudes a balance of contemporary design and environmental ambiance. Located at the heart of the metro, Tivoli Garden Residences is a modern oasis that is a haven for starting and growing urban families that boasts a relaxing and eco-friendly scenery.
How to go to Tivoli Garden Residences
Tivoli Garden Residences, a DMCI condo development, is located a few blocks away from one of Manila's most progressive streets, Shaw Boulevard. You will also find within proximity is the MRT station, one of the most efficient transportation that you can use in going around Metro Manila. When using the MRT, you will be minutes away from Ayala Avenue Makati, Manila City, and Pasay City, where you go around and shop at Mall of Asia.
Tivoli Garden Residences: DMCI Homes' breathtaking development
A 5-tower development by DMCI Homes, Tivoli Garden Residences is located at Brgy. Hulo Mandaluyong City. A resort-inspired condo with amenities such as playgrounds, roof deck, park, a fitness center that can be used by your whole family when you live in this modern tropical development.
Tivoli Garden Residences is developed with consideration to the desires of its future residents. This 5-story development promised the convenience that will match your fast-paced life while it gives you ample space to relax and feel calm after a long day at work. Talk about experiencing the best of both worlds.
How would you like to come home to a home that feels like a resort? This amazing DMCI community took inspiration from Asian tropical gardens that reflect on its design that shows refreshing green scenery in every corner of the property. This will help you clear your mind after a long day of work.
Aside from being close to nature, let's explore some activities that you can enjoy while living here at Tivoli Garden Residences:
1. Enjoy a peaceful walk in the morning
The Tivoli Garden Residences community is nestled on a 2.7-hectare property. While it is known as a residential condominium, it boasts a perfect combination of a cosmopolitan lifestyle with a close affinity to natural beauty. In the morning, you can enjoy a nice walk while seeing the evident abundance of greenery and impeccable landscape.
You will also have access to tropical sky patios. There is a garden for every five floors so you will always see beautiful plants everywhere which gives you a refreshing view in the morning.
2. Enjoy stargazing at the Observatory
How would you like to lay down on a lush, freshly landscaped garden while looking at the stars? Tivoli Garden Residences makes you feel closer to the bright stars that you will only experience while camping in the woods.
But that's not the case. You can be close to the stars when you go to Tivoli Gardens' tallest tower, the 42-story Iris. It has an observatory that features a roof deck and observation decks with telescopes and comfortable seats where you can hang out with your friends.
3. Playdates by the garden
If you are a growing family with kids who enjoy being active, this condominium community has amenities that kids will enjoy. There is a common outdoor play area and indoor children's center at the sky lounge over at the Bauhinia Tower. You can also have your kids set up on a playdate with other kids so your kids will grow up in a neighborhood with friends and create memories with them.
4. Feel energized by the pool
Being a development inspired by Asian tropical gardens, will make you feel relaxed and have a restful day. But in case you want to feel energized and have fun, you can do that when you live here at the Tivoli Garden Residences.
If you don't feel like hanging out in noisy bars, you can set up a pool party and invite your friends on a weekend and just have a fun swim. There's a pool deck, a leisure pool, an Olympic-sized pool, and a kiddie pool if you want your kids to join the fun. Living in this community with resort-like amenities will change the definition of fun.
Acacia Estates: Charming, resort-inspired property by DMCI Homes
Acacia Estates, a 150-hectare property situated in Barangay Ususan, Taguig City is one of the biggest residential communities developed by DMCI Homes.
This development is a multi-functional facility where you can also experience commercial establishments where you can pay your bills, exchange currencies, medical clinics, and supermarkets all within your reach.
Living the dream at Acacia Estates
Acacia Estates is a contemporary, modern home that suits the lifestyle of different types of families that live here.
Living in Acacia Estates is the ultimate dream of every family. A place to live where it is closed to work, you don't need to wake up 3 hours ahead just to beat the traffic. A home where you can relax and retreat after a long day of work and your humble abode where you can spend time with yourself or with your family on weekends.
Each unit is given a generous cut. From 75 to 299 square meters per unit depending on the type, Acacia Estates will give you the freedom to live the lifestyle that you want.
If you want high-class amenities, go to Mahogany Place 3. You will find a basketball court, swimming pools, and clubhouse where you can do your workout at the gym, sweat it out at the dance studio or hear mass at the function hall.
Aside from these top-notch amenities, Acacia Estates is becoming a place for people who want to live an active lifestyle.
Acacia Estates football field is nearby where future soccer champions hone their skills. It has been known as the official field of the Little Azkals, a junior group in training to become potential national players.
Meanwhile, The Tent at Acacia Estates Taguig is one of the largest private reception spaces for rent in Taguig. If you are planning to hold special events like weddings, birthdays, and other important events, this is the perfect location. Not only the majestic private reception spaces brings the name of the condo but because of its features that makes it more safe and secure for the residents. This 4,000-square meter condo does have a combined floor area providing spacious room for the residents and is added with 24-hour security, maintenance staff, housing lights, restrooms, and pay parking slots. All are provided and will surely make your guests feel great comfort.
The Beaufort BGC: Live the life of elegance and sophistication
The Beaufort BGC is a hotel-inspired condo located in the south part of BGC. Exuding a luxurious and classy facade, moving to The Beaufort BGC will be the best decision of your life.
The construction of The Beaufort BGC was completed in 2014 and is considered as one of BGC's most premium developments with their offering of four units on a floor.
Its penthouse units in the two towers above a six-story banking podium were among the first units to be sold.
Nestled in the progressive streets of Bonifacio Global City, The Beaufort BGC is a modern abode that comes with first-class amenities and facilities perfect for a sophisticated life you want to live.
A twin-tower residential development, this posh condo has the best amenities in store for the unit owners. Even non-residents can enjoy these amenities and consider the Beaufort homes for the holidays.
They have a swimming pool that kids and adults can enjoy. There is a gym club for young professionals to work out and live an active lifestyle. They also have a function and business room for important meetings or gatherings that the residents would like to hold.
Conclusion
Owning a condo by DMCI is a great investment you could ever have. Through the years, DMCI has created a great community through its well-designed developments.
And it's not just through their developments. DMCI truly cares about its homeowners by designing a residential community that promotes a healthy lifestyle through their gardens and other amenities available in a DMCI residential community.