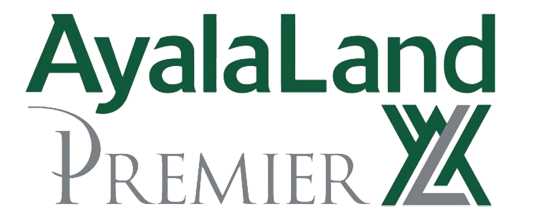 Ayala Land Premier
Park Terraces is a prime residential area in the ever-developing Ayala Center. When you hear a Park Terraces address, it is only synonymous with convenience and luxury realized.
Park Terraces is a condominium project developed by the biggest developers in the Philippines, Ayala Land Premier. The units for sale in this building range from studio units to 4 bedroom units that are abundant in space conducive for starting families, growing families, and even for empty-nesters.
History
Ayala Land: Unparalleled Living Experience
Ayala Land is a pioneer in transforming Makati from being a rural area to the nation's premier business district more than 5 decades ago.
Ayala Land, established in 1988, began its development of a vast land known as Hacienda Makati, which is known today as the leading financial and central business district in the Philippines.
As one of the most experienced and trusted companies in real estate, Ayala Land has been the leader in developing emerging prime residential and commercial projects.
Ayala Land Premier, a subsidiary of Ayala Land, possesses the same values that Ayala Land upholds. From high-rise, world-class condominiums to quiet suburban environments and fun leisure communities, Ayala Land Premier developments are an impeccable representation of high-quality living. With its reputation of prestige, each development desired addresses and guarantees prime locations.
A company determined to provide high-class, quality homes, Ayala Land Premier is unstoppable when it comes to new real estate developments in the Philippines. It has successfully launched four prestigious condominiums in Makati's Central Business District: Two Roxas Triangle, Park Terraces, Garden Towers, and Park Central Towers.
This success has been matched by the launch of four developments in Bonifacio Global City. These are Serendra, East Gallery Place High Street South, The Suites at One Bonifacio High Street, West Gallery Place. And there are two in Ayala's new estate in Taguig called Arca South: Arbor Lanes and Gardencourt Residences.
Ayala Land: Creating thriving spaces worthy of your hard-earned money
When you are in search of properties for sale, you only want the best. A space that you can enjoy a peaceful and quiet life and not be deprived of amazing amenities and beautiful surroundings.
Ayala Land Inc. is the best property developers who have created carefully planned and excellent residential and commercial spaces. It showcases a mixture of classic and modern design and manifests its diversifying spaces to provide a sustainable life to its residents.
Ayala Land is not just a pioneer in creating livable and beautiful spaces, and they are also the first movers in providing spaces conducive for business developments. As proof, Ayala Land's spaces, whether residential or commercial, have only appreciated compared to other developer's real estate developments.
Why you should invest in Park Terraces for sale property
Being part of the largest real estate developer group. Ayala Land Premier is dedicated to developing a luxury residential brand of Ayala Land Premier Inc. You can be assured that Park Terraces condominiums are in a great location, condominiums are built using high-quality materials, with a long term commitment to service and maintenance of your investment property.
Enjoy the posh life in Park Terraces Makati
Park Terraces Makati is a premier residential development that is designed for a functional and brilliant living experience.
Developed by Ayala Land Premier, this three-tower development has a shared motor court and a connecting basement parking space. Evidently, it is built for its residents to enjoy a convenient and happy life.
With leisure and comfort in mind, Park Terraces will feature amenities such as an outdoor infinity lap pool and a fully-equipped fitness center. There are even indoor and outdoor children's play areas, courtyard gardens at the podium level, and function rooms. The ground level will boast a wide selection of retail spaces for establishments like restaurants, cafés, and wellness outlets.
Location
Park Terraces address is the most sought after residential property in Makati. Located near shopping malls, schools, hospitals, and other important establishments, it is dubbed as the most convenient and luxurious residence for city dwellers.
Retail Haven
With the rise of different shopping malls in the metro, Park Terraces Makati is no exception to be the prime location for these establishments.
Park Terraces condominium is located on the eastern side with a park that paves pedestrians to access Glorietta mall easily.
There are a lot of units in Park Terraces for rent. If you opt to rent at this location, you will also be living near premiere retail shops such as Rustan's Ayala Center. You can also buy your home necessities at Rustan's Express located at Greenbelt Makati. It is just a few minutes away from Park Terraces.
You will also find the iconic mall, Landmark, near Park Terraces Makati, a place where you can have the best of both shopping and dining experiences. Located at the Makati Avenue Corner North Drive, Landmark is one of the best places to do retail therapy and has one of the most affordable supermarkets in Metro Manila.
Schools
Educational institutions are situated nearby Park Terraces Makati. If you are a growing family with kids, you can choose to enroll them at different schools close to your Park Terraces residence. Assumption College San Lorenzo is an exclusive, private school for girls that provides the top standard education that molds women as tomorrow's leaders.
Also nearby is the International School of Manila, a private, non-profit day school where boys and girls can enroll. Colegio de San Agustin is also within the proximity of Park Terraces Makati, a catholic school for boys and girls. If you are a Japanese who lives in Park Terraces for rent, you can send your kids to school at the Manila Japanese school located in BGC.
Hospitals
Living in Park Terraces Makati will bring you closer to Makati Medical Center - one of the top hospitals in the country that is guaranteed to deliver premium healthcare with a personalized approach.
In about 5km, you will find St. Luke's Medical Center, a prestigious hospital in Bonifacio Global City Taguig. Having a home close to these medical institutions will give you the feeling of safety because doctors and other health care professionals are within reach to attend to your medical concerns.
Leisure Places
You will find Manila Polo Club, an exclusive club where the wealthiest, most affluent people gather within close distance.
You will also be living close to Manila Golf Club, a 44-hectare land adjacent to Fort William Mckinley. A golf course measured 6,355 yards over rolling terrain.
Besides golf courses and exclusive clubs, near Park Terraces Makati is Ayala Triangle Gardens, located in the heart of Makati Central Business District, where you can do your leisure activities. You can go jogging, yoga, football, and frisbee. This park is a place where you can take a break from a busy work week and relax.
Dynamic Living at Arca South
Arca South, an integrated mixed-use development in a 74-hectare land in Taguig, features residential areas close to corporate buildings and commercial areas. Its dynamic master plan presents a possibility of a thriving major commercial business district developed by Ayala Land.
Being close to office buildings, retail shops, and main roads, living in Arca South presents great advantages for residents.
Arca South is accessible despite the upcoming government infrastructure projects such as the Mega Manila Subway FTI Taguig Station and Skyway extension to C6 Taguig. This will all be connected to Arca South to important destinations around Metro Manila.
Located in Caliraya Drive, Taguig City, Metro Manila. Arca South is approximately 7km from the Makati Central Business District. It is 5 kilometers away from the Ninoy Aquino International Airport (NAIA) and BGC. Arca South should become even more accessible as development progresses.
Vermosa
Ayala Land has also conquered developments in other parts of Luzon.
Just a few kilometers from Alabang, you will find Vermosa, another development by Ayala Land. It is a unique destination with a diversified purpose to promote active lifestyles while bringing together residential, retail, and office spaces in a vast land complex.
Vermosa, a term combined from the word "Verde," means green, and "Mossa" means movement.
Dubbed as The New Alabang, Vermosa Cavite is a vibrant community with nature and outdoor living elements.
A 700-hectare real estate development situated 15 minutes away from Alabang and 30 minutes away from the busy life in Makati Central Business District when you pass by the Muntinlupa-Cavite Interchange (MCX).
Other Ayala Land Premier Condominium Projects